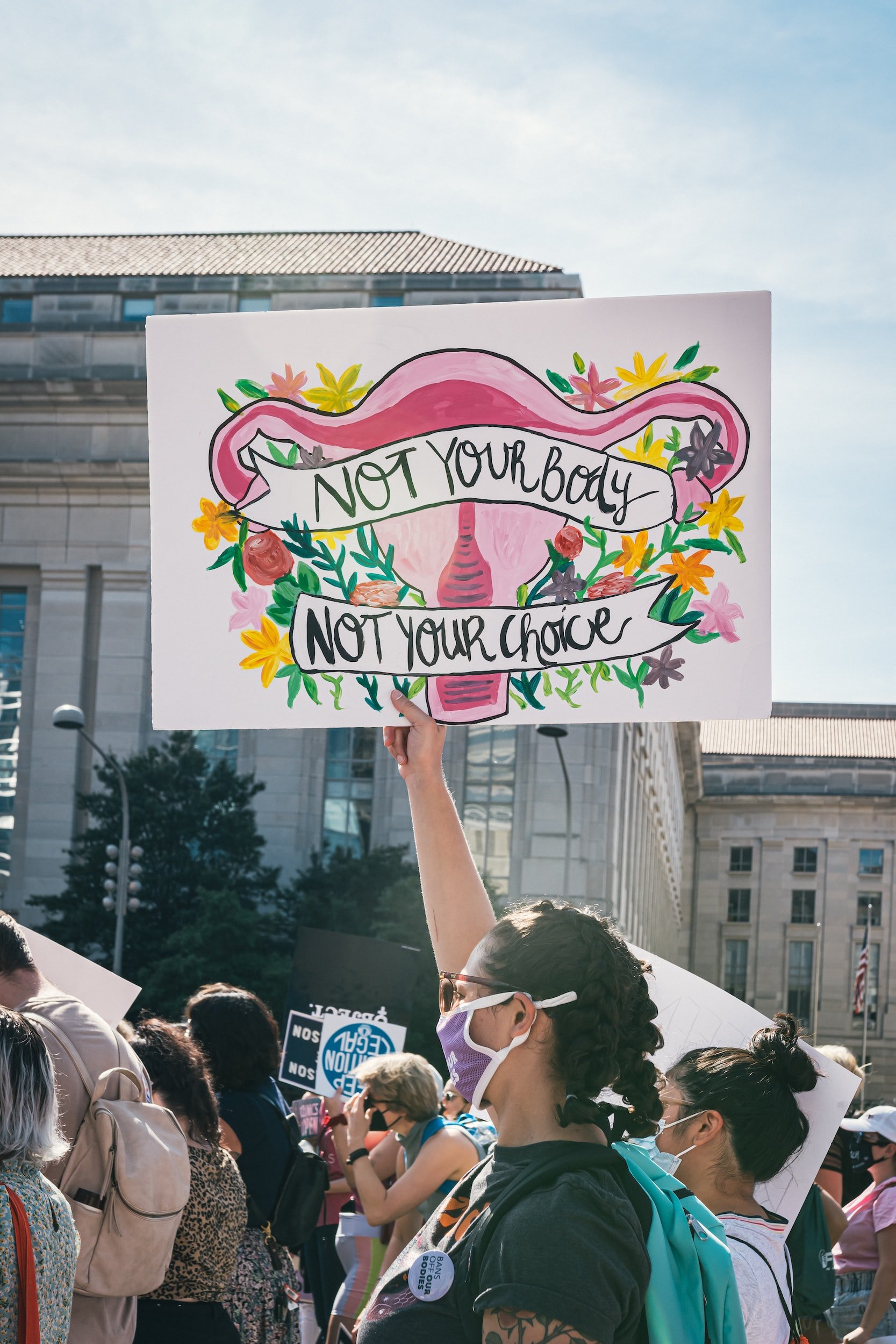 The decision to have an abortion is personal. Whatever you decide, that is the right decision for you.
Provided up to 10 weeks gestation. A medication abortion consists of taking two medications, and is similar to a miscarriage. The first medication, called mifepristone, is also known as "the abortion pill" and is taken in the office. The second medication, called misoprostol, is actually 4 pills that are taken between 24-48 hours later. These pills typically bring on heavy bleeding and cramping, similar to a miscarriage. Most people will complete the abortion within 24 hours of taking the second medication, though some cramping and spotting can last for a few days. We ask that you come in for a follow up visit to ensure the abortion was successful and you are doing well.

This is a procedure completed in the office, usually lasting no more than 3-5 minutes. Pre-operative medications, including antibiotics and anti-anxiety medications if desired, will be administered. An advanced, highly effective local anesthetic is administered surrounding the cervix, and the cervix is gently dilated. A small cannula (a flexible plastic tube about the size of a soda straw) is inserted in the uterus and a gentle vacuum aspiration method is used to quickly remove the pregnancy. Patients are awake during the procedure, though many believe they have slept due to the effects of the medication.

This procedure is typically completed in one day up to 16 weeks of pregnancy, after administration of medications to soften the cervix. After these medications are allowed to work, the procedure is similar to a first trimester procedure.

For pregnancies between 16 weeks and 24 weeks, this procedure is typically completed in two days. The first day is fairly quick, and consists of an ultrasound to confirm the pregnancy, administration of pre-medications, and placement of cervical dilators to help make the procedure safer the next day. The second day is longer, and consists of additional pre-medications to help soften the cervix prior to gently removing the pregnancy. Again, patients will receive local anesthetic and IV anti-anxiety medication, and while patients are awake, they frequently do not remember the procedure.

We believe all patients deserve timely, judgement-free, quality care.

Some patients are diagnosed with a miscarriage, but are unable to find somewhere they can manage it quickly. Some patients receive a medication or surgical abortion elsewhere but are unable to follow up with their original provider. We aim to provide expert, compassionate care to everyone, regardless of what led them to our clinic.
Available up to 10 weeks of pregnancy. Includes ultrasound and follow-up for up to 3 months after abortion. Also includes surgical procedure if medication abortion is unsuccessful.
| $650 |
First Trimester Surgical Abortion
Includes ultrasound, IV medication for anxiety if desired, and follow-up for up to 3 months after abortion.

| $650 | up to 10 weeks
| $860 | 10-12 weeks
Second Trimester Surgical Abortion
Includes ultrasound, IV medication for anxiety, and follow-up for up to 3 months after abortion. Procedures up to 15 weeks typically can be completed in one day with additional medication to soften the cervix, and procedures 16-24 weeks typically require two days in order to safely dilate the cervix.
| $1740-4000 | 13-24 weeks
Evaluation after outside abortion or miscarriage
Did you undergo an abortion elsewhere but were unable to receive follow-up care? Were you diagnosed with a miscarriage but unable to receive management? We are happy to help.
| $ please call to discuss |
Because Nevada law does not require medical insurance to cover the cost of an abortion, and Nevada Medicaid does not cover the cost of abortion, many insurance companies in Nevada do not cover abortion services. However, in many cases, the cost of an abortion at West End Women's Medical Group is actually less than an insured patient's co-payment would be if their insurance would cover abortion done in a hospital.
West End Women's Medical Group accepts only cash for abortion services provided. We do not accept personal checks, credit cards, or money orders. Payment must be made prior to receiving services.
Financial assistance is available from the National Abortion Federation and other sources for those who quality. Please inquire if you need financial assistance and we can help direct you to resources.